White Gold Ambergris Tincture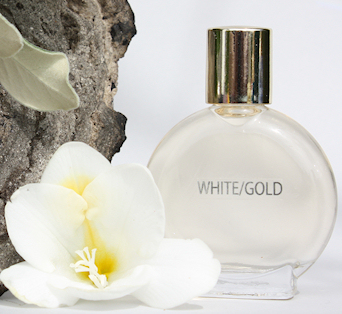 Our White Gold Ambergris Tincture is prepared from an old and rare quality of Ambergris. In the market; it would have been graded as a very fine quality white Ambergris; due to its thick white crust. Much to our delight however, when we cut and examined the piece; it was found to have a beautiful golden sheen throughout and a light golden tan colour. The raw material is so fragrant that it penetrated all the storage fabrics.
This tincture is very strong but the body and dry out notes are beautifully dry and fine. There is a slight sweetness with the classic Amber notes predominating. It would be well suited to any type of perfume base including Transparent and Fresh Florals. It would beautifully support even the lightest fragrance, but will also bring the Ambergris magic to heavy and dark notes. The White Gold ambergris is a fine example of an aged Ambergris scent; which is not entirely refined. It is powdery and sweet with a wonderfully spicy dry out. This spicy quality is a soft mouth watering cinnamic powder note, one of the rarest notes found in Ambergris and so addicting it will make you want to come back to it time and again. This tincture lacks most of the metallic marine and seaweed notes, which are more common with Grey Ambergris, in favour of the richer and rounder Amber and Lactonic notes. Because of this characteristic it works in a much broader range of perfumes. The White Gold Ambergris Tincture is quite possibly the best all around tincture we currently offer.
White Gold Ambergris Tincture – 3% standard strength (recommended)




Purchase Set of Four
(white/grey/gold/white-gold) (3%)
---
White Gold Ambergris Tincture – 1%




Purchase Set of Four
(white/grey/gold/white-gold) (1%)