Golden Ambergris Tincture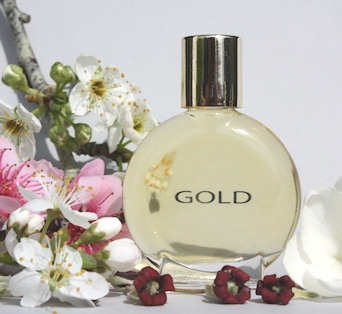 Our Golden Ambergris Tincture is prepared from a very rare quality of Ambergris. It has a rich gold colour throughout and a high oil content; even though it is a very old and well aged Ambergris. More time is required to bring this oil rich product to maturity. It is therefore seldom encountered in this highly cured form by even the most experienced experts in the field. The scent is not as refined as with lighter colours. However, it possesses a strong and honey sweetness with a rich animal note that is so hard to find in the perfume materials used today in the rapidly growing Natural Perfume industry. It also has a unique grassy note reminiscent of the dried fields and meadows of late summer; in addition to the usual warm and nurturing notes common to all types of Ambergris.
This tincture is a real treasure for those looking for an animal friendly alternative to some of the stronger materials of animal origin. With the current trends in the perfume industry toward sensual human notes, this Golden Ambergris tincture offers many of the most desirable qualities which are currently missing from the Eco-friendly Perfumers palate. Especially when coupled with the vegetable musks. It is also well suited for use in Oriental, Fougere, and Chypre type perfume bases and in heavy and exotic Florals or Gourmand bases. But not limited to these.
Golden Ambergris Tincture – 3% standard strength (recommended)




Purchase Set of Four
(white/grey/gold/white-gold) (3%)
---
Golden Ambergris Tincture – 1%




Purchase Set of Four
(white/grey/gold/white-gold) (1%)